The Ultimate Management Solution for Your Business
The Ultimate Management Solution for Your Business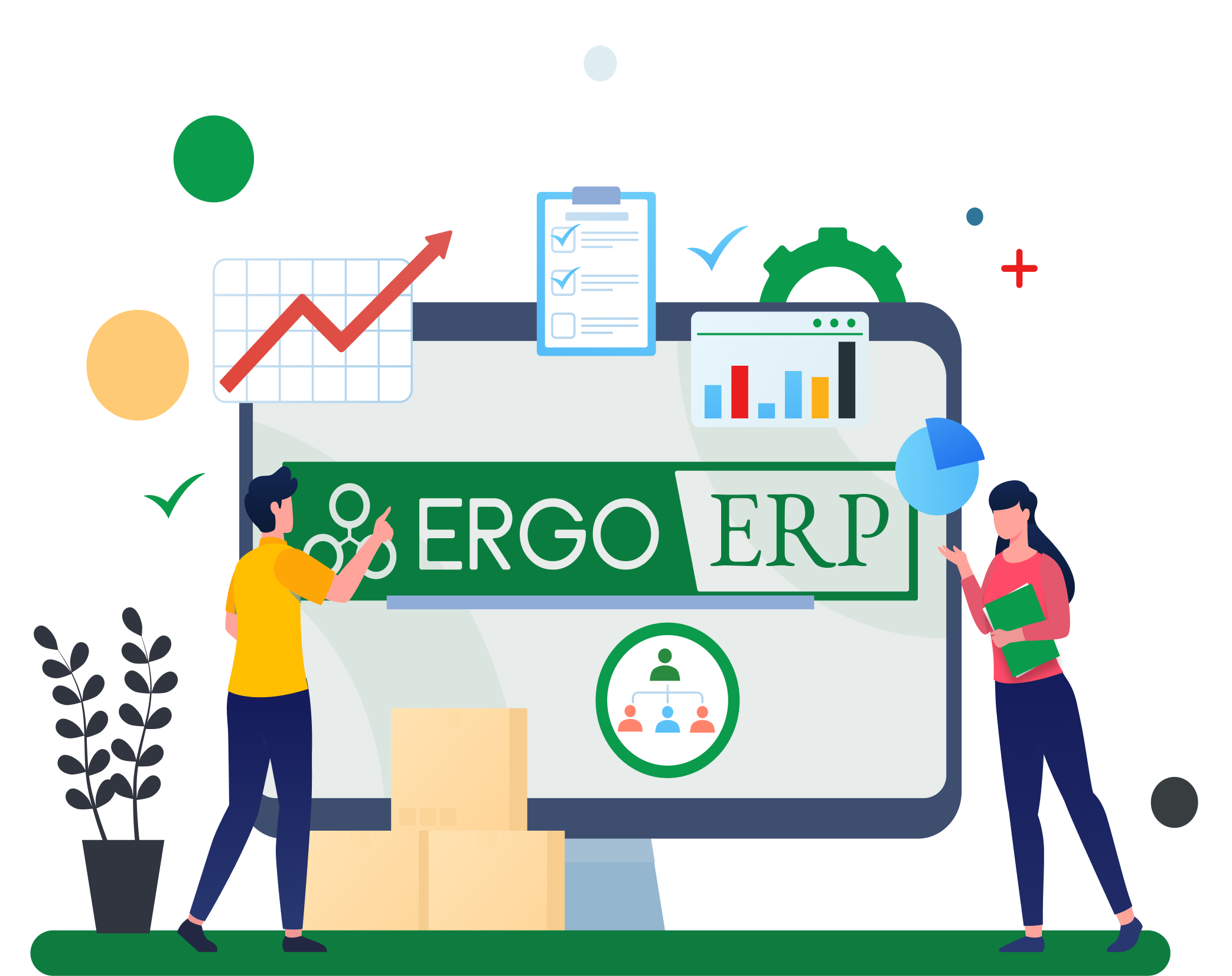 Sales
Manage leads and sales pipeline efficiently.
Accounting
Automate financial processes with ease.
Inventory
Optimize supply chain with real-time tracking.
Manufacturing
Streamline production and optimize resources.
Human Resources
Simplify HR management and streamline onboarding.
Project
Collaborate and manage projects efficiently.
CRM
Automate sales processes and manage customers.
Streamline Your Business Operations & Boost Efficiency!
You'll never have to manage multiple software to run your business. From sales and marketing to accounting and inventory, you can manage all from one easy-to-use system.
Plus, with customizable modules and seamless integration, Ergo ERP and CRM can be tailored to your unique business needs. With our help you can simplify your operation and focus on what really matters: growing your business!
Seamless Integration
Ergo ERP and CRM can be easily integrated with third-party apps and customized to your specific business needs.
Real-time Data
Keep track of your business performance with up-to-date data and analytics.
Intuitive UI
With a user-friendly interface, Ergo ERP and CRM are easy to use and require minimal training.

Customizable
Ergo ERP and CRM can be tailored to your unique business needs with customizable modules and workflows.
Streamlined Operations
With Ergo ERP and CRM, all your business management needs are in one place, simplifying your operations and saving you time.
Increased Efficiency
Automate your processes and eliminate manual data entry, allowing your team to focus on higher-value tasks.

Real-time Insights
Make informed decisions with real-time data and reporting.

Cost-Effective
Ergo ERP and CRM offer affordable pricing, making it accessible for small to large businesses.